[Online] Seasonal Soy Wax Candle Making Class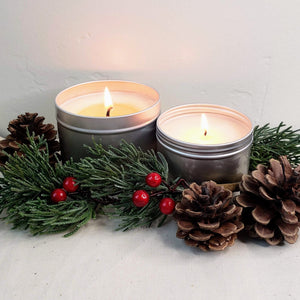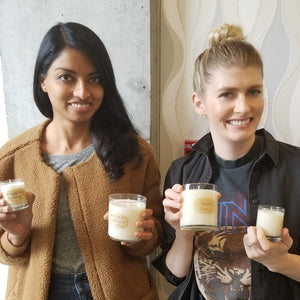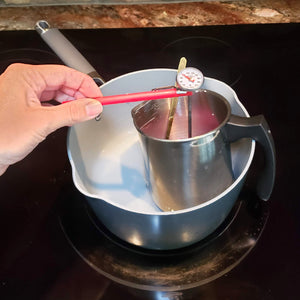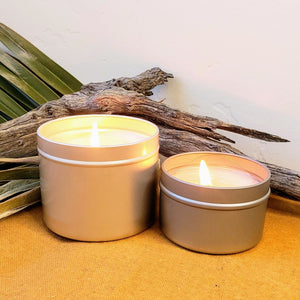 Product image 1

Product image 2

Product image 3
Product image 4
Product image 5

Product image 6

Join us for a live virtual online class to experience the enjoyable art and science of making natural soy wax candles with supplies and tools provided.

Follow along and ask questions in real time with instruction and demonstration from our talented Teaching Artist via the Zoom video platform. Class time listed is in Pacific Time Zone. You'll log off with the inspiration to get started on your next project! 
Can't make the scheduled date? No worries! While it's best to attend the live session to get all your questions answered, it's not absolutely required. Everyone registered will also receive access to a recording of the class so you can complete the project on your own time. 
In this class you'll have fun while learning the essentials of candle making: from what wax, containers, and fragrance to use along with the crucial equipment needed to create your own. 
Using the provided supply kit and a couple basic kitchen items, we'll measure, mix, melt, and pour two fabulously scented soy wax candles. By the end of class, you'll have your candles successfully curing and the confidence and tools to make endless future candle creations.  
Please note:
Select the seasonal scent to be included in your kit during registration:

Beachwood (summer)

Apple Maple Bourbon (fall)
Toasted Pumpkin Spice (fall)
Cranberry Woods (fall and winter)

Evergreen Forest (winter)

Ginger and Spice (winter)
You'll need access to a stovetop burner and medium pot/saucepan during class
How to join:
During the registration / checkout process, shipping costs for the supply kit will be added to the final total.
Supply kits typically ship about 2 weeks prior to class. Please sign up well in advance to make sure you receive your supply kit in time!
The class will be hosted virtually through Zoom and the details for joining will be emailed to you about 24 hours before class and it will also be included in the supply kit.
Class time listed is Pacific Time Zone.


SUPPLY KIT:
The Soy Wax Candle Kit includes:
10 oz of high quality soy wax flakes
2 metal containers (5 oz + 8 oz)
Metal pouring pitcher
Thermometer
1 oz fragrance oil (your choice of scent!)
2 wicks and holders
Metal stirring spoon
Sticker labels 
In addition to the kit you'll also need to provide:
Stovetop burner 
Medium saucepan or pot (~8" diameter)
2" of water in the pot
2 trivets to place hot items on


Cancellation Policy:
There will be no refunds, credits, or transfers for any cancellations. All sales final!
If you've registered and are unable to attend the live class, you will receive access to the recording of the class to complete the project on your own time.
Teaching Artist

Liz Wright, the founder and Chief Creative Lady of Assembly, is a multi-disciplinary maker with an extensive history of creative projects and pursuits. She considers herself a lifelong learner and enjoys the challenges and thrills of learning a new skill and supporting others to do the same.