Online Class Kit - Brush Pen Calligraphy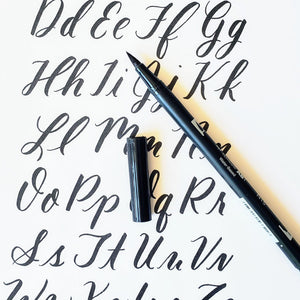 Product image 1
Product image 2
Product image 3
Join us for a live virtual online class to kickstart your brush pen lettering skills!
We'll talk about how to use the brush pen marker and together practice basic strokes and shapes in the workbook. At the end we'll demonstrate how to practice the letters of the alphabet to set you off on your lettering journey.
No experience necessary and all supplies provided!  
Supply Kit includes:

Our favorite Tombow dual-tip black brush pen

2 sheets of tracing paper

The Scribblist Brush Pen Calligraphy Jumpstart Workbook