DIY Embroidered Patch Workshop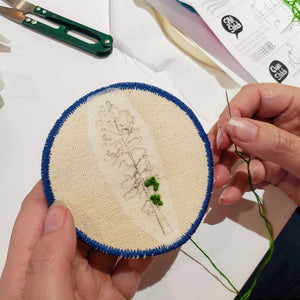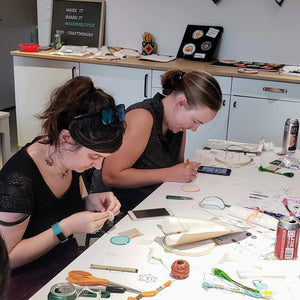 Product image 1
Product image 2
Product image 3
Product image 4
Product image 5
Come experience a unique stitching opportunity in this Stitch Your Own Patch Workshop! 
In this beginner friendly class you'll learn some basic stitches while embroidering your very own set of patches. When you're done, they'll be the perfect thing to attach to your favorite jacket or bag or really anything that needs a little personalizing!
We'll start out by generating ideas for imagery and then you'll transfer your ideas and drawings on to the fabric to stitch. We'll talk about thread, needles, and fabric along the way. All of the supplies are included in your kit, including thread, needles, felt patches, stabilizer, and some drawings to get you started. You'll work on one patch in class and take home two more blank ones to stitch up and complete your collection!
Teaching Artist:
Amy Frazer is a local designer, illustrator, and stitcher. Through her work she captures the beauty of the world around us and embellishes it with her personal mark making. Things made by nature and things made by man are huge inspirations to her. She loves to explore a variety of different mediums such as paint, textiles, embroidery, knitting, digital media, collage and photography. The body of work she is currently creating focuses on intense amounts of stitching to create textures that enhance her personal photos. See more of her work at AmyLFrazer.com
IMPORTANT NOTE:
In-person workshops are currently not available.
Check out our virtual classes to join in on the crafty fun!