DIY Screen Printing Workshop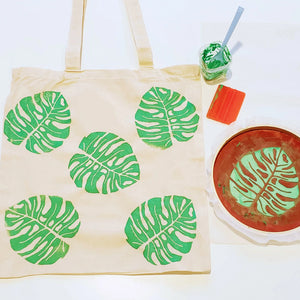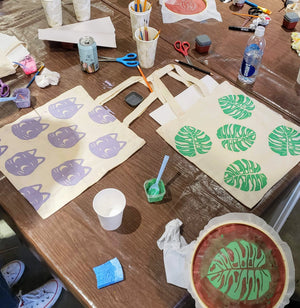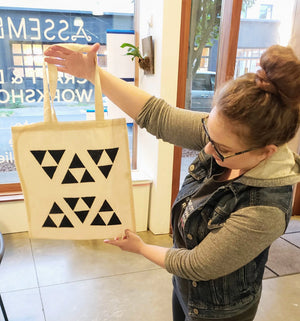 Product image 1

Product image 2
Product image 3
Product image 4
Product image 5
Lets print together!
In this workshop we'll be building our own silk screens, learning how to use screen filler as a resist, and pulling our own prints! You'll learn about traditional screen printing techniques and then we'll get busy with a simple DIY method so we can jump right in.
By the end of class you'll have a funky fresh tote bag covered in your design, printed by your own two hands. Not only that, but you'll be able to take your new skills (and screen!) home with you to start printing on paper, shirts, cards, and more!
This is a wonderful beginner class for you to dip your toes into the world of screen printing and all supplies will be provided.
Note: If a date is sold out, join the waitlist to be contacted when a spot opens up.
Teaching Artist
Cameron York is a printmaker living in St. Johns, Oregon. She was born and raised in San Diego, CA, but was most recently living in Iowa City while in school completing her MFA. Intaglio printmaking is her true love, but just like any print nerd, she has a fondness for all things print related. Cameron loves teaching and sharing her knowledge with all age groups. When Cameron isn't in the studio, you can find her outside in her garden, at the beach, or on a hiking trail. You can find more of her work on her website cameronyorkart.com or on Instagram @cammyyyork.
IMPORTANT NOTE:
In-person workshops are currently not available.
Check out our virtual classes to join in on the crafty fun!