Intro to Brush Pen Calligraphy Class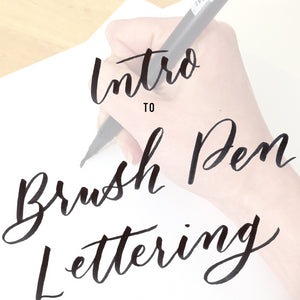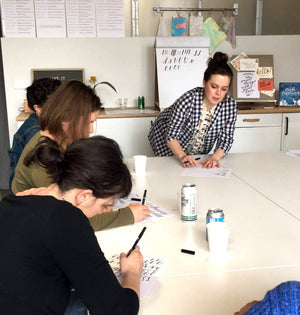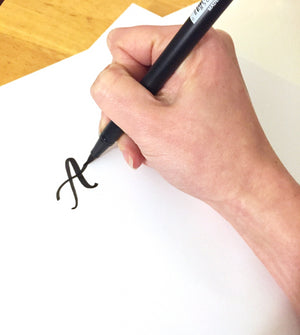 Product image 1

Product image 2
Product image 3
Product image 4
Come learn the magic of modern brush pen lettering in this beginner level workshop!
We'll start by reviewing the essentials, including an overview of tools, the basic pen strokes, and how to form uppercase and lowercase letters. Next you'll practice the techniques and apply your new skills to create a hand lettered quote that is destined for a spot hanging on your wall.
Continue your practice and you'll be a lettering rockstar in no time and using your new calligraphy skills to create custom wall art, greetings cards, signage, and more!
All necessary materials are provided and yours to take home, including our favorite brush pen and The Scribblist Brush Pen Calligraphy Workbook. The workbook includes alphabet guides and a section full of resources for continuing your calligraphy journey at home.
Note: If a date is sold out, join the waitlist to be contacted when a spot opens up.
This class is taking place in our Portland studio. Looking to join a live virtual online session instead? Find it here!
teaching artist:
Amanda Donahue is the owner and creator of The Scribblist, a calligraphy, lettering and illustration studio located in Portland, Oregon. With an extensive background in fine art as a painter and sculptor, Amanda brings a touch of whimsy into all aspects of her work, creating pieces that pay homage to beautiful lettering and joyful illustration. She is passionate about teaching and encourages others to discover their own creative voice through calligraphy, lettering and illustrative workshops. When Amanda isn't painting or working on lettering projects, you can find her enjoying a warm cup of tea and spending time with her husband and Goldendoodle pup, Brady.
IMPORTANT NOTE:
In-person workshops are currently not available.
Check out our virtual classes to join in on the crafty fun!