Kokedama String Garden Workshop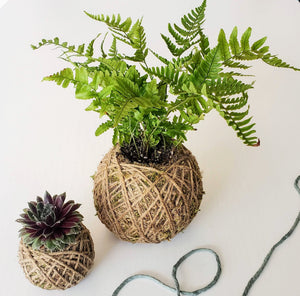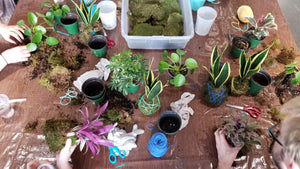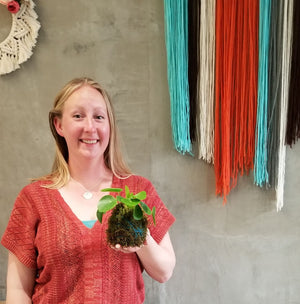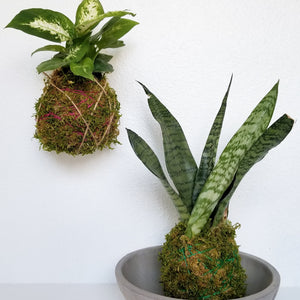 Product image 1

Product image 2
Product image 3

Product image 4

Come transform ordinary houseplants into Kokedamas, amazing self-contained moss ball sculptures.
No plant pots needed- instead we'll use a unique soil mixture, moss, and string! The arrangements can be displayed in variety of ways, such as hanging or in a dish. This is a style of Japanese bonsai that can be done with many different types of plants, including tropicals, succulents, herbs, and more.

In class you'll learn how to construct them, and then create TWO medium sized Kokedamas using your choice of provided houseplants and string colors.
You'll also leave knowing the best practices for care and upkeep to keep your new string garden beautiful and healthy!
All supplies and materials provided, including the plants!
Note: If a date is sold out, join the waitlist to be contacted when a spot opens up. 
Teaching Artist:
Melinda Prynne is a lifelong creative with extensive practice in painting and creating with the, "I can probably make that!" mindset. She grew up in a small town in Texas where she used her creativity as an outlet to get her through childhood and high school. Afterwards she did some travelling abroad, eventually landing in Portland where everything fell into place. She decided it was time to embrace her creativity by opening up her Etsy store, The Arty Narwhal, and beginning to search for jobs that would embrace her creative side. With a background in teaching combined with her fervent crafting, Assembly is her perfect niche! When Melinda isn't working on DIY projects and painting, you can find her tending to her plant babies, drinking her weight in tea, and on walks or cuddling her rescue dog, Milk, and her sweet British husband.
IMPORTANT NOTE:
In-person workshops are currently not available.
Check out our virtual classes to join in on the crafty fun!