Metal Stamping Jewelry Class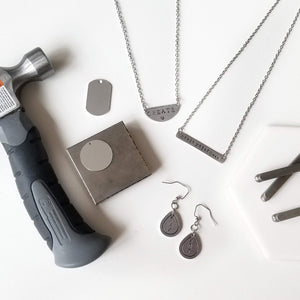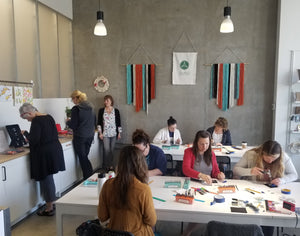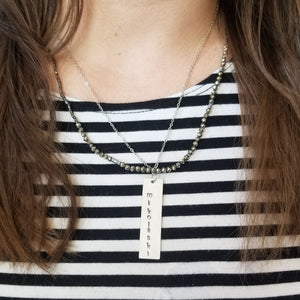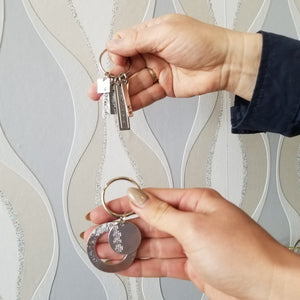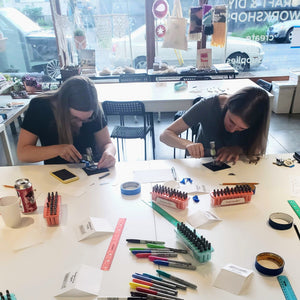 Product image 1
Product image 2

Product image 3

Product image 4

Product image 5

In this hands-on workshop you'll learn the basics of stamping on metal to create personalized jewelry and accessories. We'll discuss the necessary metalworking tools and materials needed and get right to work practicing the technique. Have fun stamping out meaningful names, dates, or your favorite inspiring or snarky sentiment. All necessary materials, equipment, and instruction will be provided.  We will be working with aluminum, a great lead and nickel free soft metal.
By the end of class you'll select your three favorite pieces of stamped metal to turn into necklaces, earrings, and/or keychains. You'll leave with your new pieces ready to wear and the decision to give them as thoughtful custom gifts or to keep for yourself!  
Note: If a date is sold out, join the waitlist to be contacted when a spot opens up. 
teaching artist:
Liz Wright, the founder and Chief Creative Lady of Assembly, is a multi-disciplinary maker with an extensive history of creative projects and pursuits. She considers herself a lifelong learner and enjoys the challenges and thrills of learning a new skill and supporting others to do the same. 
IMPORTANT NOTE:
In-person workshops are currently not available.
Check out our virtual classes to join in on the crafty fun!