Mixed Metals Pendant Jewelry Making Class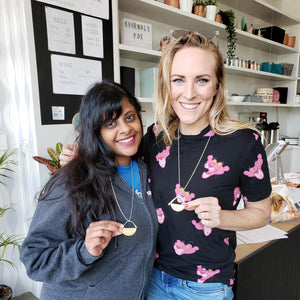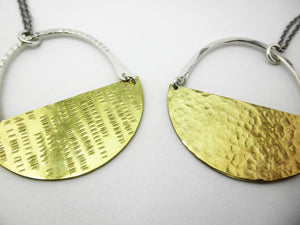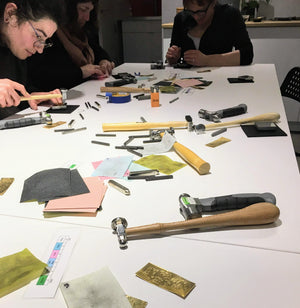 Product image 1
Product image 2
Product image 3

Product image 4
In this fun beginner jewelry making class, you'll learn to use metal working techniques such as hammering, stamping, and wire shaping to create a stunning pendant necklace.
High quality Turkish brass and sterling silver will be the metals of the day and all materials and equipment needed will be provided.
Your finished one of a kind piece will be ready to wear and comes with all the bragging rights of "I made that!"
Note: If a date is sold out, join the waitlist to be contacted when a spot opens up.
teaching artist:
Noelle Vilela has always been drawn to artistic expression via numerous mediums. Living in Portland she has truly found a home as an artist. Feeling inspired by the beautiful city and the quiet power of nature she began noniko in 2010 as an outlet for metal smithing and her one of a kind pieces of jewelry. More recently she has shifted her focus to creating macrame and woven wall art. In 2017 she came on board with Assembly, where she enjoys sharing her knowledge and passion for crafts with students across all skill levels and ages.
IMPORTANT NOTE:
In-person workshops are currently not available.
Check out our virtual classes to join in on the crafty fun!