Pom Pom Accessories Workshop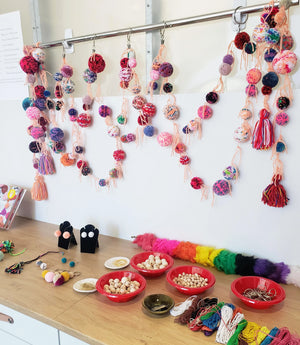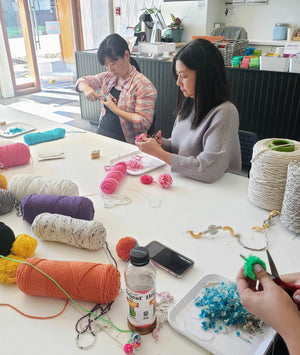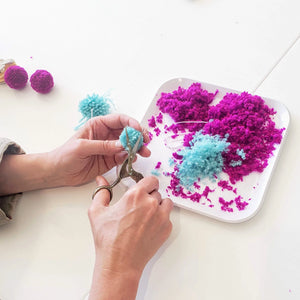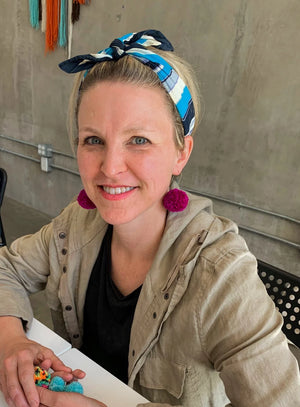 Product image 1
Product image 2

Product image 3

Product image 4
Product image 5
Product image 6
Product image 7
In this fun beginner class you'll get to explore the increasingly popular world of pom poms!
We've got all the materials you'll need including our favorite pom pom tool and a selection of colorful yarns. You'll learn skills such as color blocking and trimming and then assemble your finished poms into a keychain or a pair of earrings. The pom pom maker tools are yours to take home too. Just imagine all the fun future projects you'll be able to take on with your new pomming skills, such a garlands, mobiles, and wall hangings!
Note: If a date is sold out, join the waitlist to be contacted when a spot opens up.
teaching artist:
Noelle Vilela has always been drawn to artistic expression via numerous mediums. Living in Portland she has truly found a home as an artist. Feeling inspired by the beautiful city and the quiet power of nature she began noniko in 2010 as an outlet for metal smithing and her one of a kind pieces of jewelry. More recently she has shifted her focus to creating macrame and woven wall art. In 2017 she came on board with Assembly, where she enjoys sharing her knowledge and passion for crafts with students across all skill levels and ages.
IMPORTANT NOTE:
In-person workshops are currently not available.
Check out our virtual classes to join in on the crafty fun!