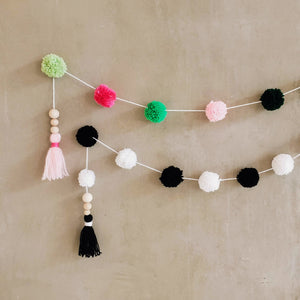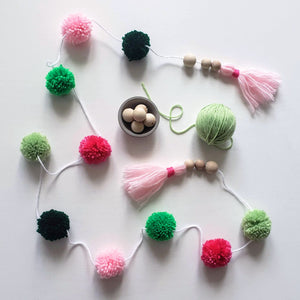 Product image 1
Product image 2

In this fun beginner class you'll explore the popular world of pom pom making. A pom pom garland can be a colorful and whimsical addition to your home decor!
We've got all the supplies you'll need, including our favorite pom pom tool and a selection of colorful yarns. You'll learn skills such as efficiently using the tool, trimming down your fluffy pom pom balls, and making tassels.
We'll wrap up by assembling our pile of poms into a festive garland up to 6 feet long finished with tassels and wooden beads. 
Just imagine all the fun future projects you'll be able to make with your new pomming skills, such as ornaments, gift tag decor, mobiles, wall hangings, and jewelry. The options are endless!
Note: If a date is sold out, join the waitlist to be contacted when a spot opens up.
Teaching Artist
Melinda Prynne is a lifelong creative with extensive practice in painting and creating with the, "I can probably make that!" mindset. She grew up in a small town in Texas where she used her creativity as an outlet to get her through childhood and high school. Afterwards she did some travelling abroad, eventually landing in Portland where everything fell into place. She decided it was time to embrace her creativity by opening up her Etsy store, The Arty Narwhal, and beginning to search for jobs that would embrace her creative side. With a background in teaching combined with her fervent crafting, Assembly is her perfect niche! When Melinda isn't working on DIY projects and painting, you can find her tending to her plant babies, drinking her weight in tea, and on walks or cuddling her rescue dog, Milk, and her sweet British husband.

IMPORTANT NOTE:
In-person workshops are currently not available.
Check out our virtual classes to join in on the crafty fun!