Polymer Clay Jewelry Class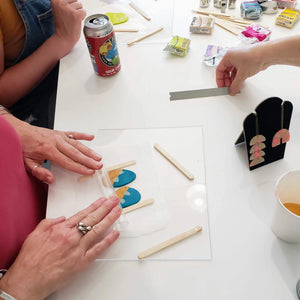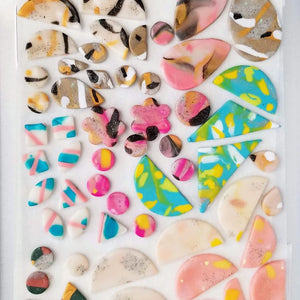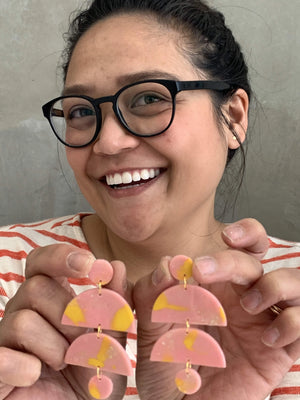 Product image 1
Product image 2
Product image 3
Product image 4
Product image 5
Product image 6
 It's time to add polymer clay to your arsenal of craft skills!
Come learn how to take a simple block of clay, and through conditioning, shaping, and baking, turn it into an amazing piece of one-of-a-kind jewelry. We'll cover the basics of working with polymer clay and explore a variety of techniques for achieving different color combinations. At the end of class you'll leave with a finished pair of earrings or necklaces to call your own!
No experience is necessary and all supplies and equipment will be provided.
Polymer clay is a super versatile material and one that we especially love for creating colorful, sturdy, and lightweight jewelry. Be sure to check out our other Polymer Clay Class too! 
Note: If a date is sold out, join the waitlist to be contacted when a spot opens up. 
teaching artist:
Noelle Vilela has always been drawn to artistic expression via numerous mediums. Living in Portland she has truly found a home as an artist. Feeling inspired by the beautiful city and the quiet power of nature she began noniko in 2010 as an outlet for metal smithing and her one of a kind pieces of jewelry. More recently she has shifted her focus to creating macrame and woven wall art. In 2017 she came on board with Assembly, where she enjoys sharing her knowledge and passion for crafts with students across all skill levels and ages.
IMPORTANT NOTE:
In-person workshops are currently not available.
Check out our virtual classes to join in on the crafty fun!