Succulent Terrarium Workshop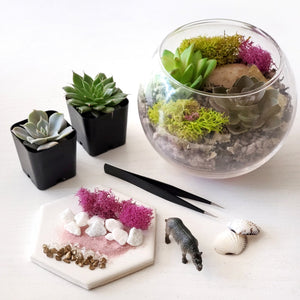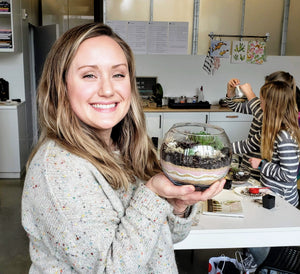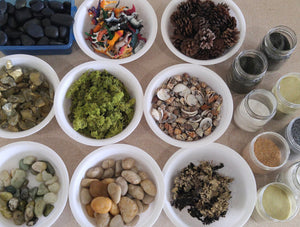 Product image 1

Product image 2
Product image 3
Product image 4
Green thumb or not… this class is for you!
Enjoy this relaxed hands-on workshop where you'll create a large one-of-a-kind terrarium in an 6" glass container to bring the outdoors in.
Learn about the necessary ingredients and design for a happy and thriving succulent plant environment. Have fun customizing yours with the plants, sand, pebbles, moss, and other decorative items of your choosing. All necessary supplies provided!
These little gardens are super easy to care for and exciting to watch develop over the following months and years.
This workshop is open to ages 10 and over.
Note: If a date is sold out, join the waitlist to be contacted when a spot opens up.
teaching artist:
Liz Wright, the founder and Chief Creative Lady of Assembly, is a multi-disciplinary maker with an extensive history of creative projects and pursuits. She considers herself a lifelong learner and enjoys the challenges and thrills of learning a new skill and supporting others to do the same. 
IMPORTANT NOTE:
In-person workshops are currently not available.
Check out our virtual classes to join in on the crafty fun!